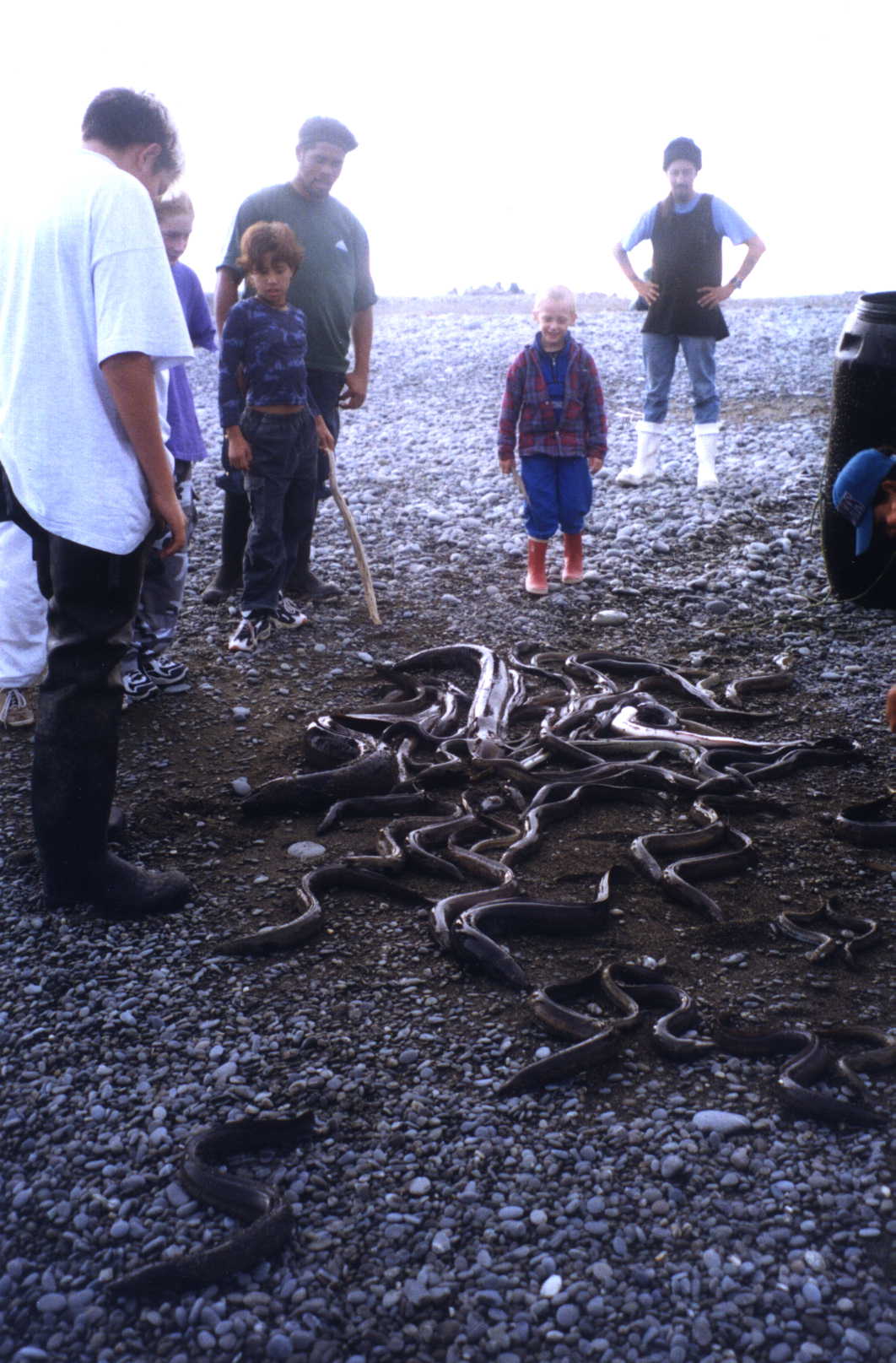 Ko ngā hau ki ētahi wāhi, ko ngā kai ki Orariki.
No matter which way the wind blows, you will always procure food at Orariki.
This wānanga focuses on mahinga kai.  Uncle Don Brown is going to help us learning about catching and processing tuna and pātiki.  If you are interested in learning how to pawhara tuna and fillet pātiki this is the wānanga for you. 
Normally we would go out and do the fish ourselves and then do the processing.  However this run Uncle Don has agreed to do the bulk of the fishing and to spend the time teaching us how to process them.  The plan is that you will get some kai to take home (do the mahi get the treats) but we will also put a significant portion of the processed ika into the hapū pātaka so we have our delicacies available to feed our whānau and manuhiri on our marae and at hui.
We will be setting up a temporary shelter and processing area at Greenpark Huts.  Please bring kai to share for lunch, a filleting knife (if you have one), a warm change of clothes,  shoes/gumboots and a camping chair.  
Please rsvp so we know you are coming.
This wānanga is part of the Te Whare Wānanga o Te Ruahikihiki, a series of wānanga supported by pūtea from Ngāi Tahu Fund.
 For more information please contact Sefeti Erasito on sefeti.erasito@ngaitahu.iwi.nz