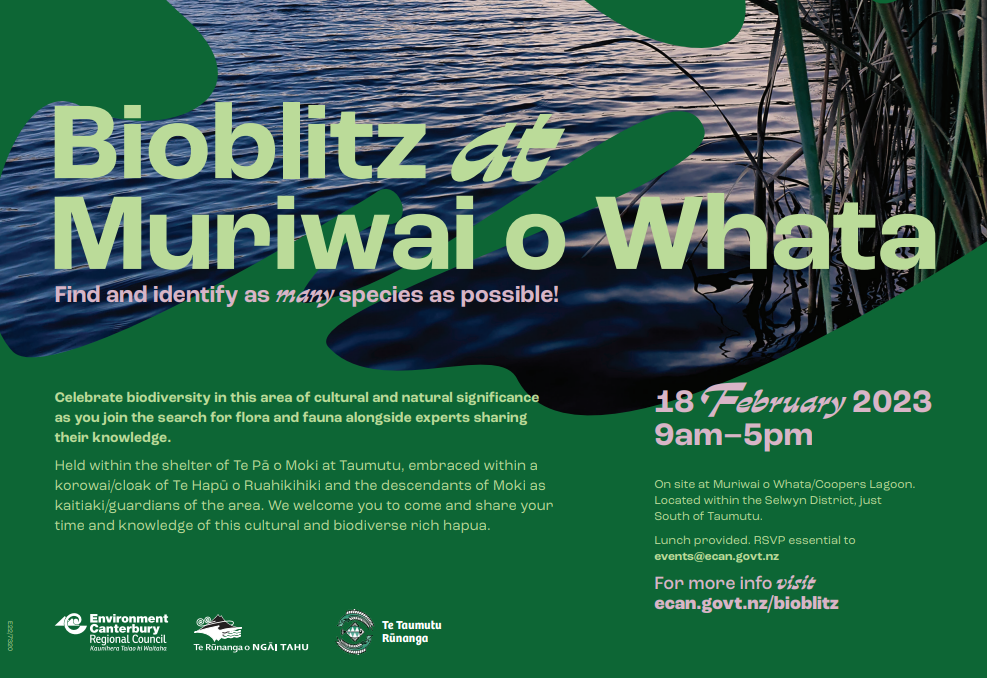 Date: 18th March 2023
Time: 10am – 5pm
Place: On-site at Muriwai o Whata/Coopers Lagoon
***This event was scheduled for the 18th Feb and was cancelled due to the weather. The new date is 18th March.
Te Taumutu, along with Ngāi Tahu and ECAN are joining together to celebrate biodiversity at Muriwai o Whata/Coopers Lagoon.
A Bioblitz is a one-day opportunity to record as many species as possible in one place – it requires a huge communal citizen-science effort! The day gives us all an opportunity to get outside and up close in person with nature, to ask questions to experts including mana whenua, and to contribute to science and conservation.
The day will include various activities, including guided walks and talks. You can choose what adventures you want to be part of, and more information will be available nearer the time.
Whānau are welcome to attend this exciting annual event where we hope to see Tuna, kēkēwai/crayfish, pātiki, kōtuku ngutupapa/spoonbill and matuku/bittern among many other important local species. Please bring a sunhat and wear sunscreen.
Kai will be provided, but whānau will need to find their own transport to Muriwai o Whata.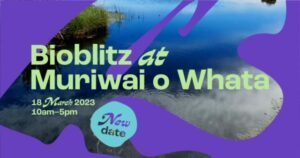 We hope to see you there!